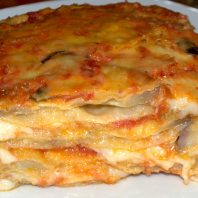 Antonietta
07/01/2018
Classic recipe that represents the typical southern good and tasty cuisine, excellent as a single dish for the richness of the ingredients.
Subtitles are also available in the video.
Ingredients serve 2 .
500 g eggplant,
4 eggs,
150 g stringy cheese (provola, scamorza, …),
80/100 g grated cheese,
2 tablespoon of table salt,
pepper,
frying oil,
100 g re-milled semolina flour,
300 g tomatoes pulp,
garlic,
basil,
2 table spoon extra virgin olive oil,
1 teaspoon of table salt.
Realization.
Tomato sauce.
put the extra-virgin olive oil in a pot, add the garlic and the tomato pulp.
Put on the fire, add the teaspoon of salt and the basil and cook over low heat, partially covered for about 20 minutes.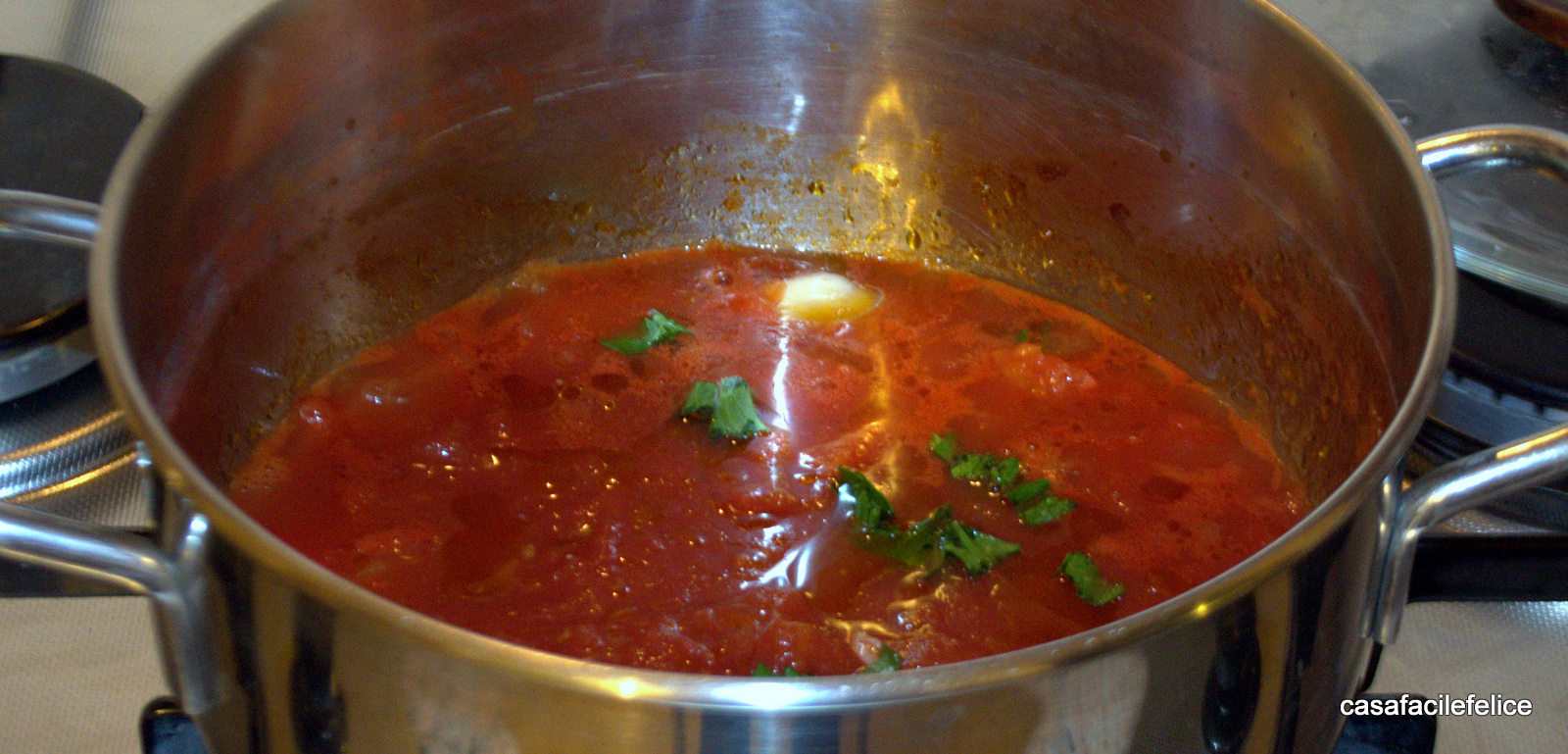 Meanwhile, wash, dry and cut the eggplants or one great eggplant into slices, if you use the purple ones as in the video,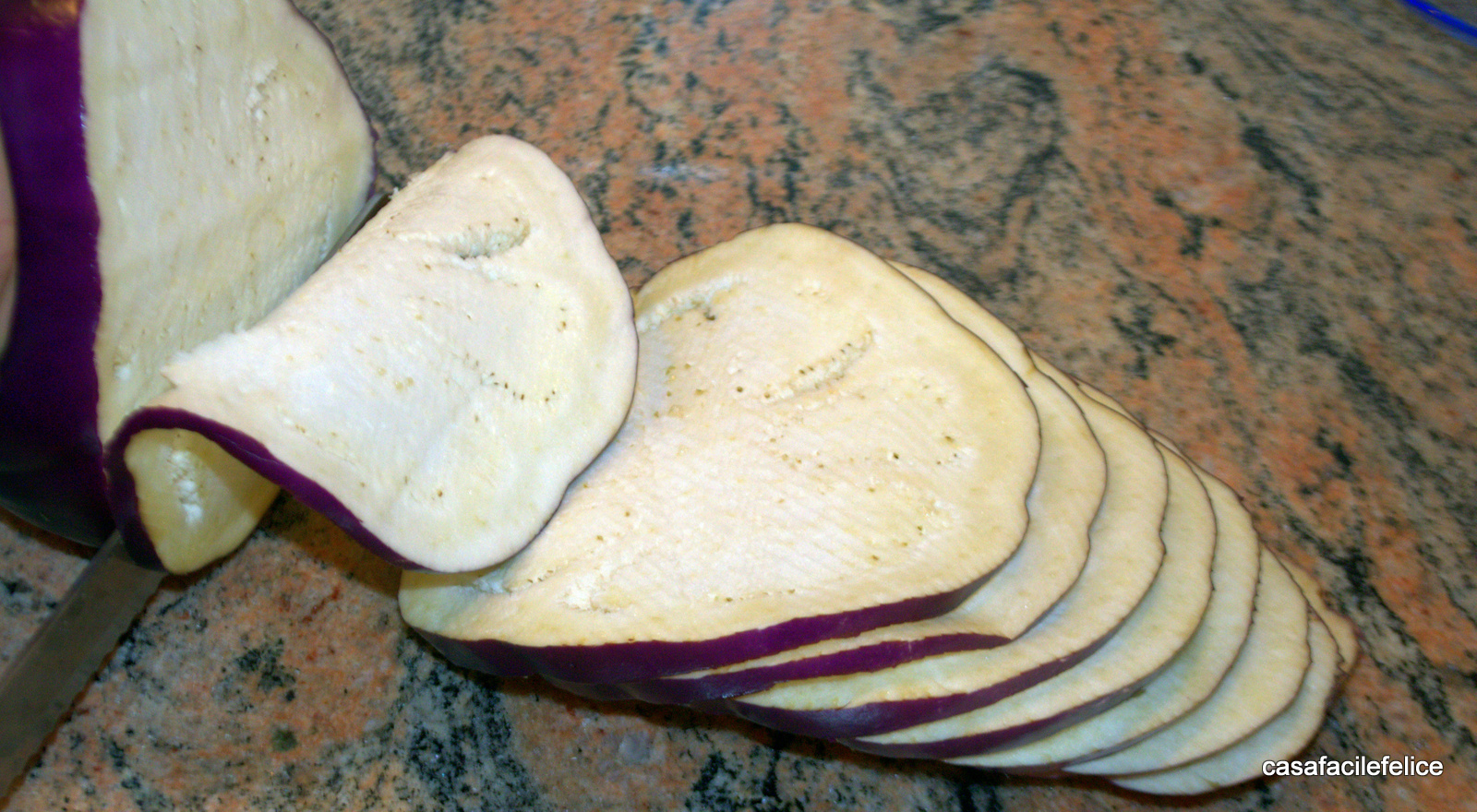 put them in a dish, sprinkle with 2 tablespoon of salt and put on an inclined surface so that they lose the water of vegetation.
Leave them under salt for thirty minutes.
Cut the stringy cheese into pieces.
Beat the eggs in a bowl and add a pinch of salt and pepper.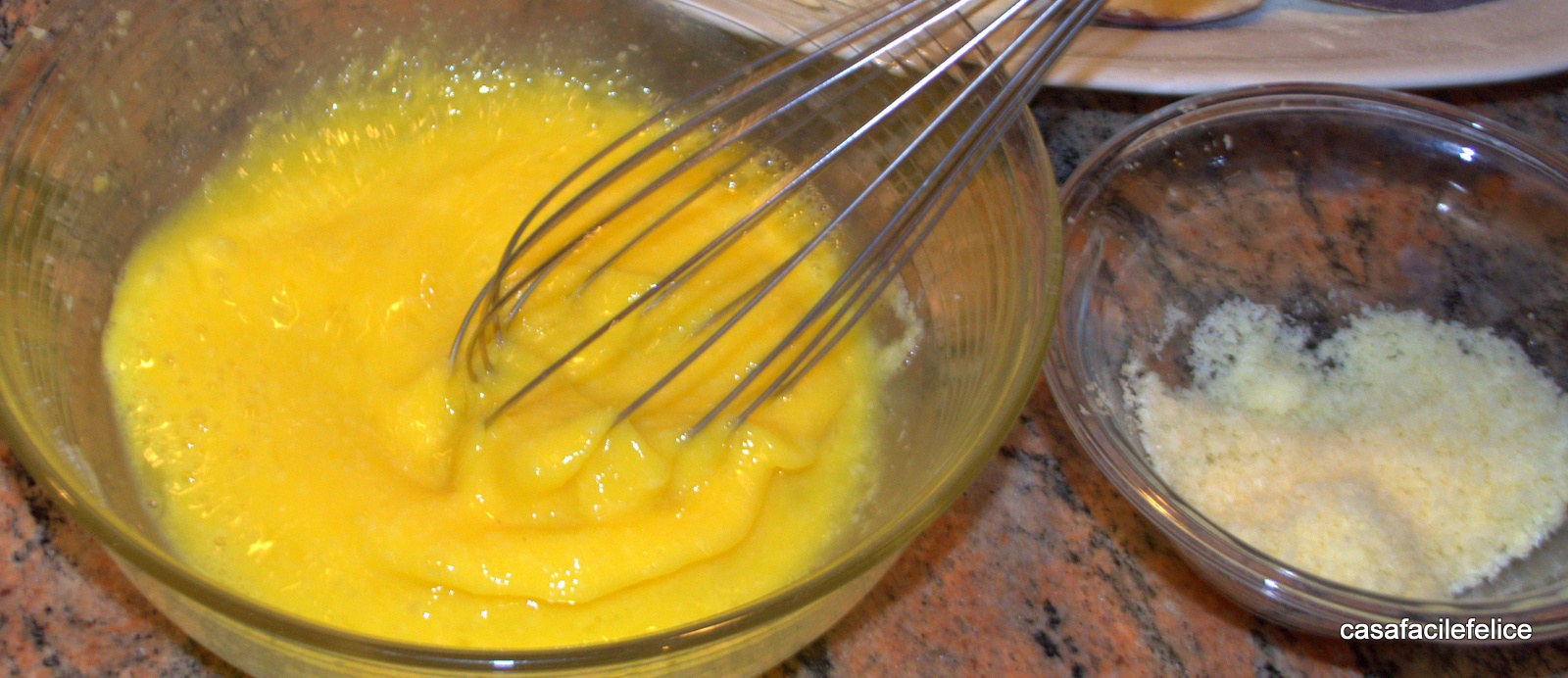 When is the right time, squeeze the eggplant and dry them well.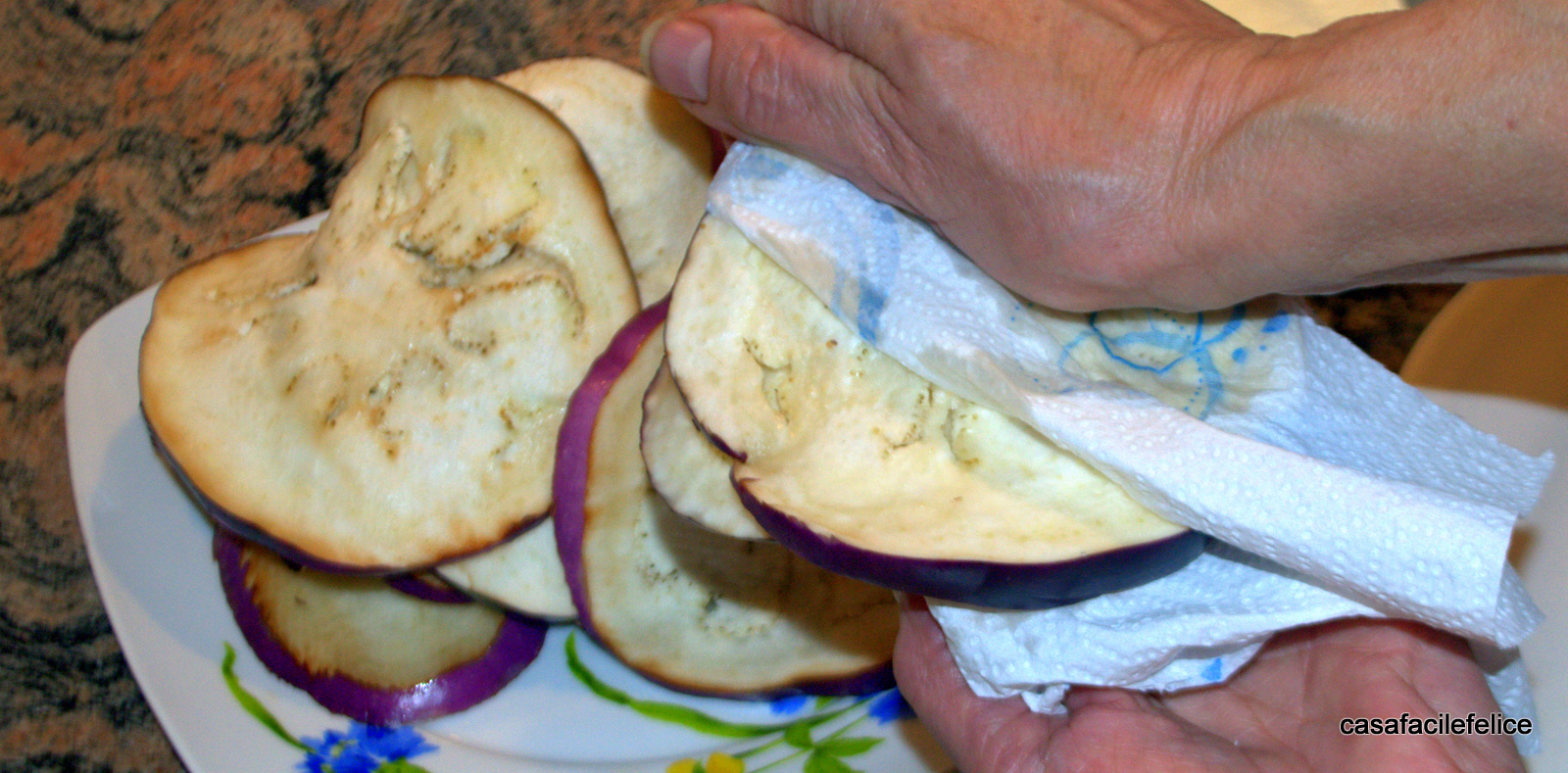 Flouring them in semolina flour.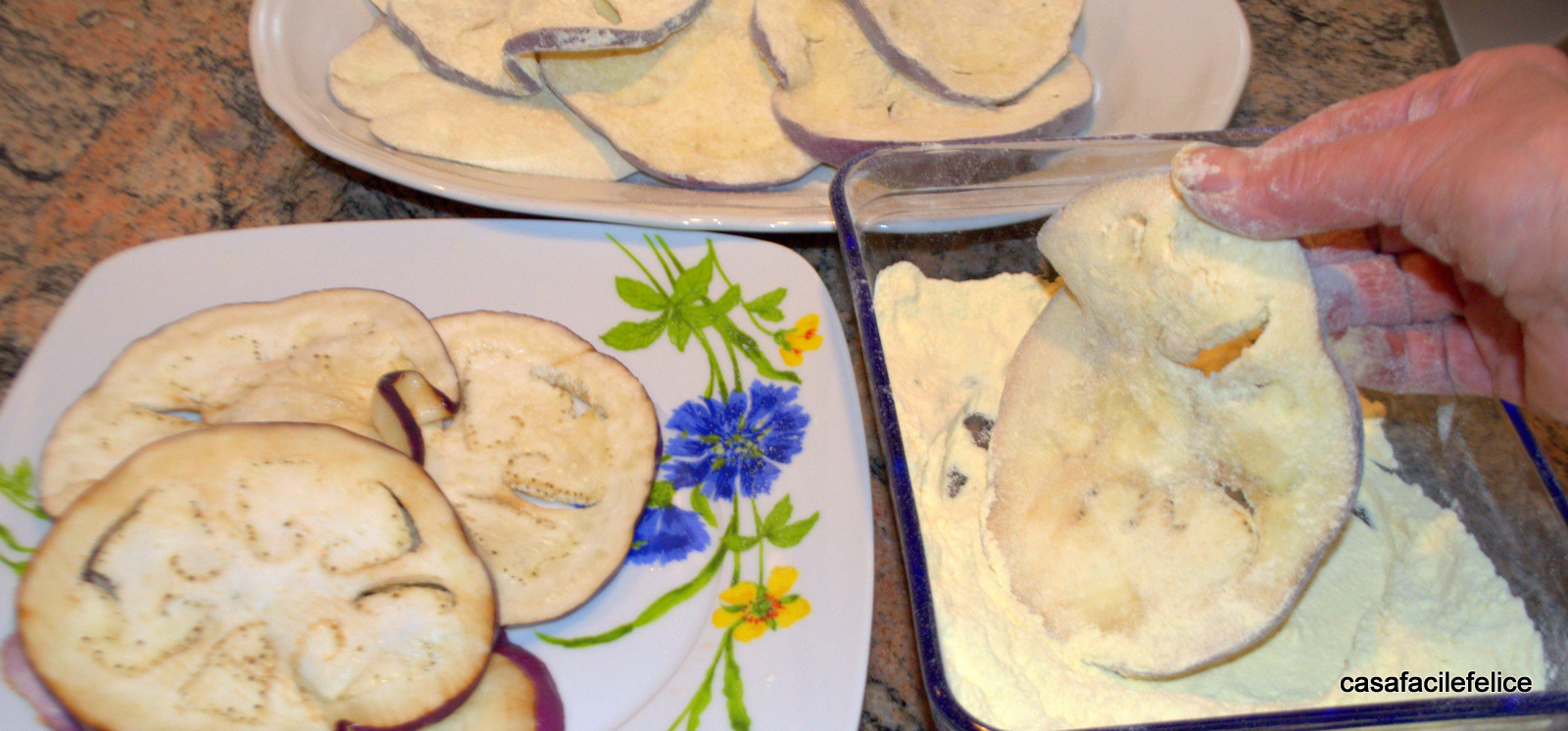 Heat the oil for frying in a large frying pan.
Pass the flouring eggplants in the beated eggs,
fry them in hot oil.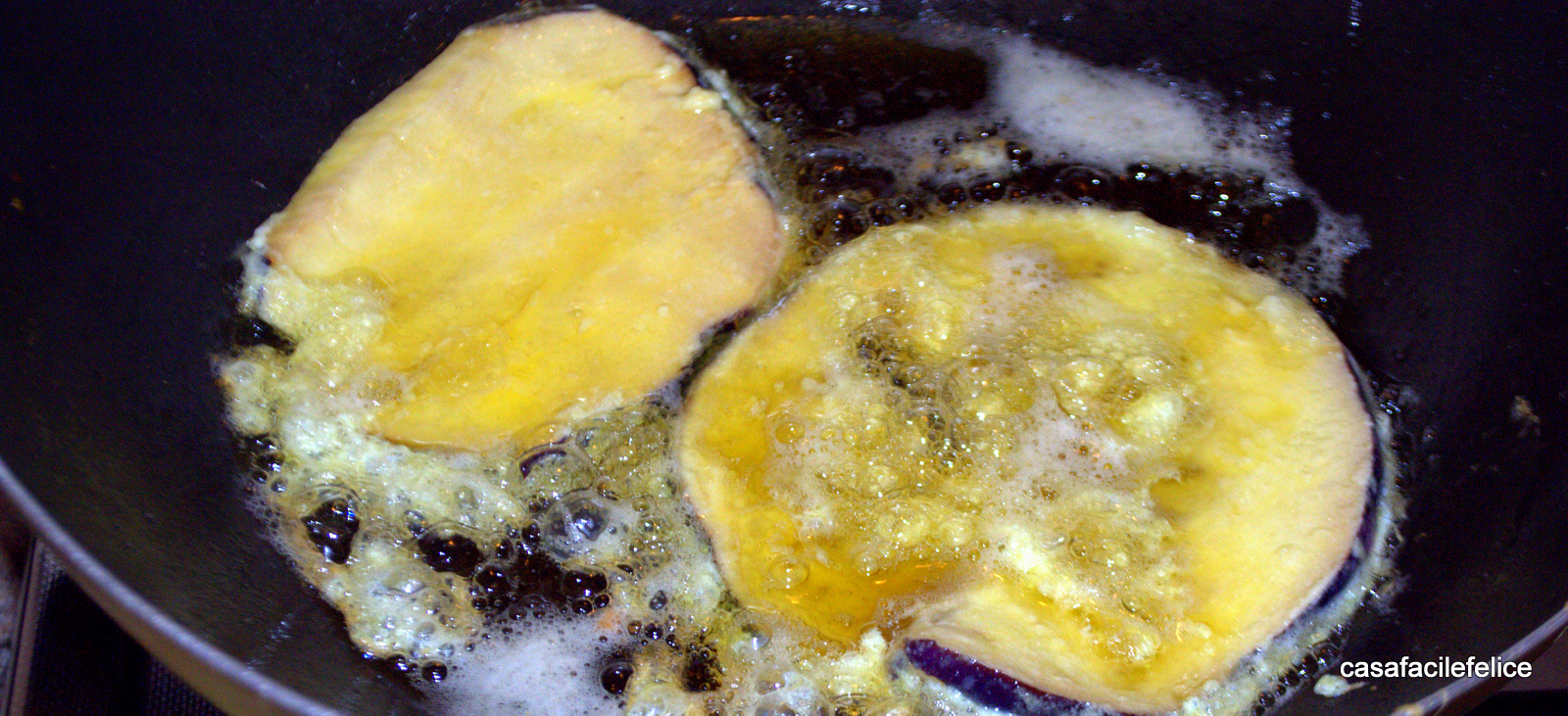 Put the fried slices on paper towels to remove the excess oil.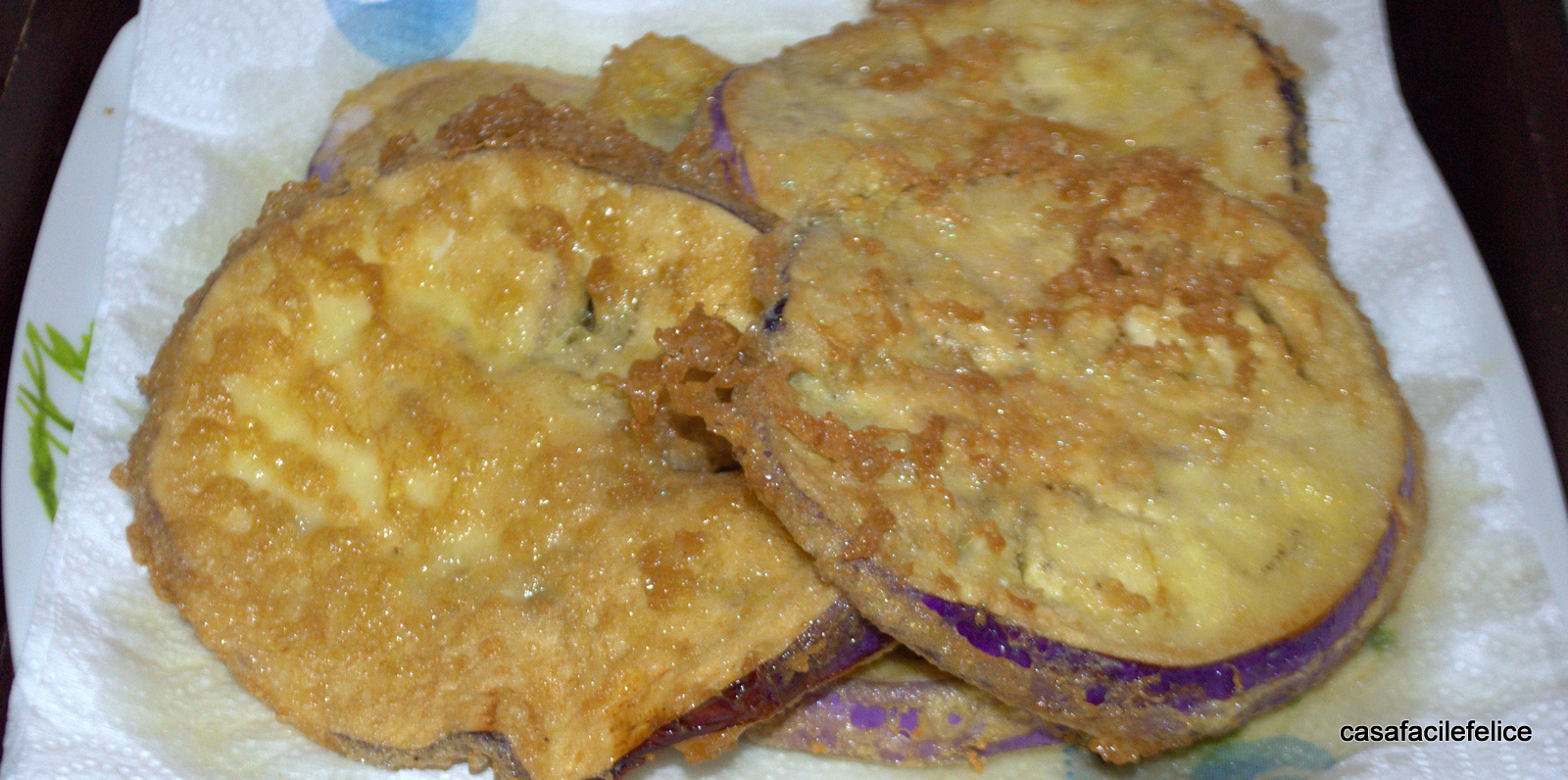 When you have all the ingredients on the work surface, assemble the Parmigiana starting with a bit of tomatoes sauce on the bottom of the baking pan,
make a layer of eggplants, cover with a bit of tomato sauce,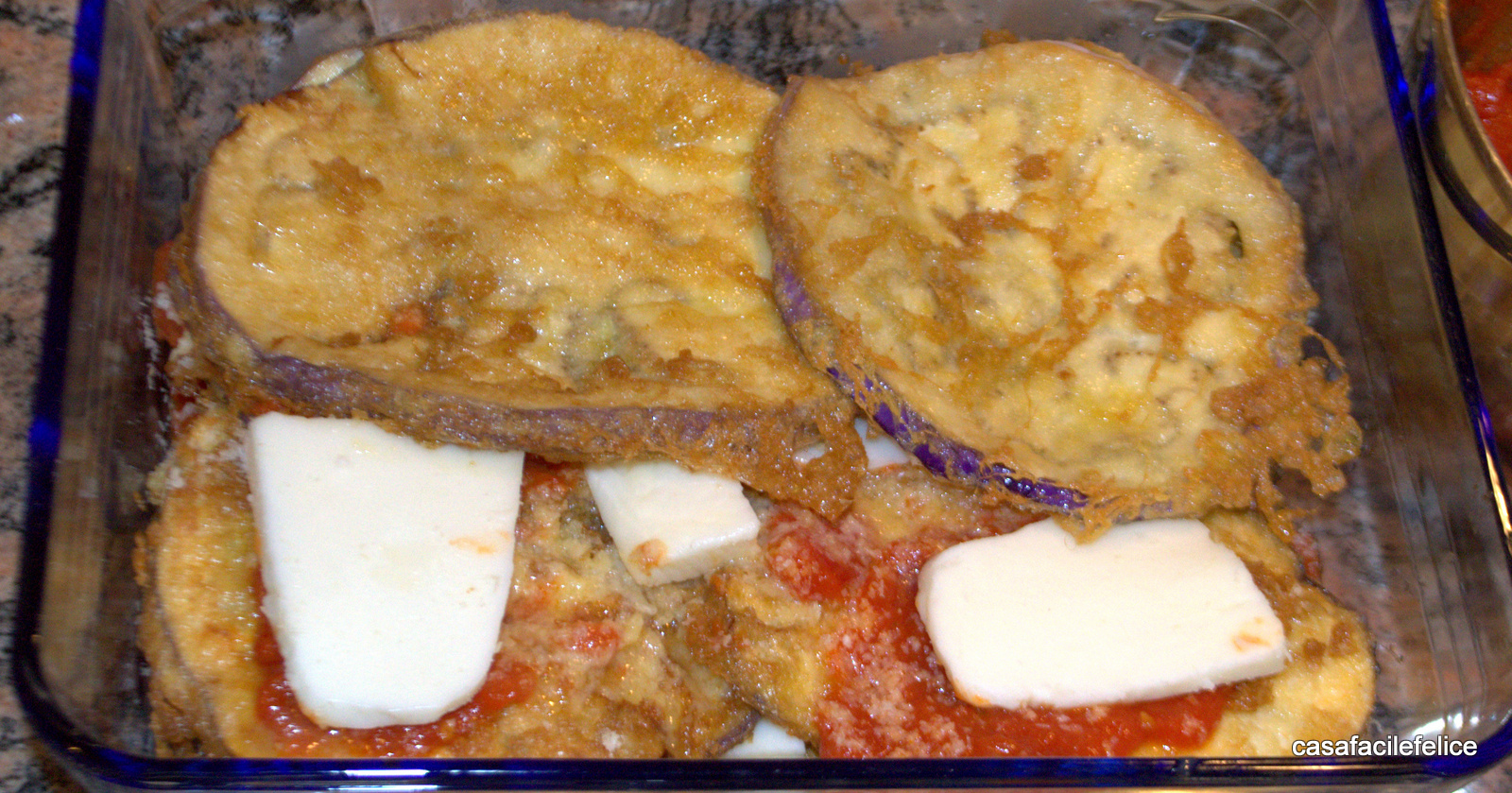 a few pieces of stringy cheese,
a couple of tablespoons of beaten eggs (the same used for eggplant) and sprinkled with grated cheese.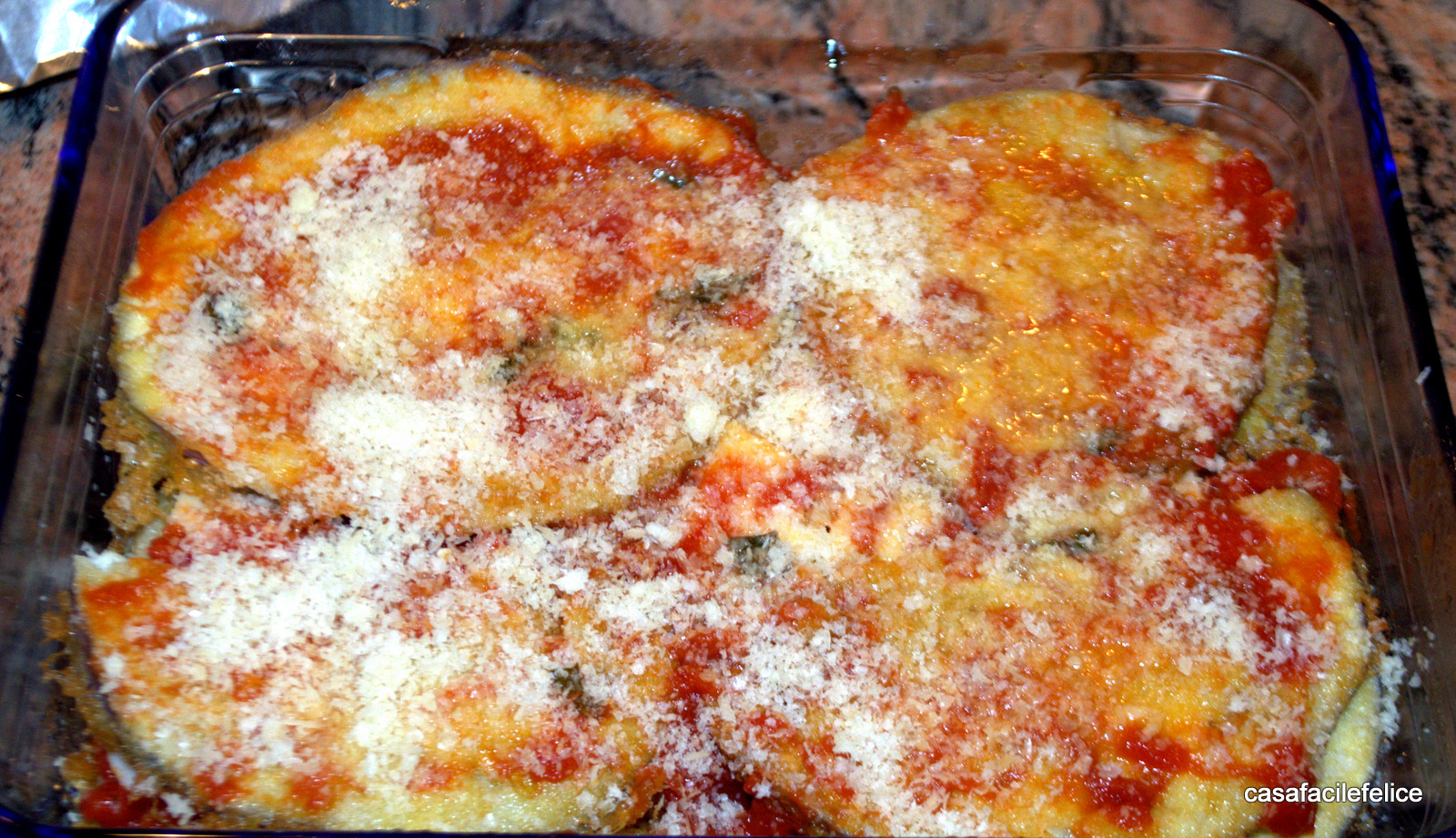 Proceed until you have used all the ingredients, taking care do not put the stringy cheese on the last row but only tomato sauce, grated cheese and beaten eggs.
Cover with aluminum foil and cook in a hot oven at 200° for about 20 minutes, removing the cover in the last five minutes to browning the surface of Parmigiana.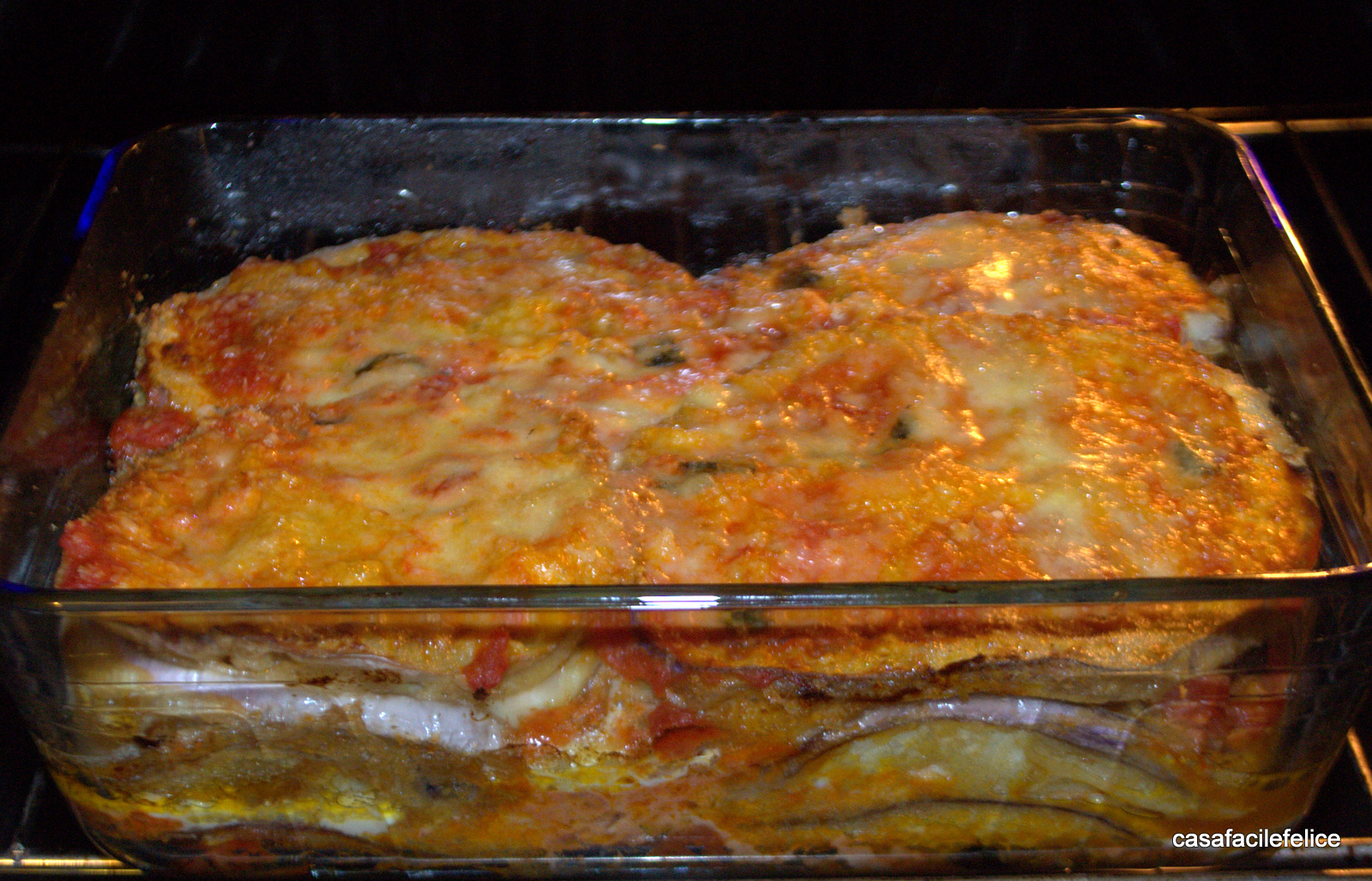 Let it rest a few minute before consuming.