Antonietta
28/06/2023
This is a typical italian street food recipe with tasty flavor, "Toads" that's what the friedcakes with leftover vegetables were called when I was a child. They are quick and easy to prepare and if you want you can replace the salt, pepper and aubergines with chopped fruit, sugar and cinnamon, so you will have fragrant and delicious sweets friedcakes.

Ingredients:
1 cup of flour,
1 cup of lukewarm water,
300 g cooked aubergines,
5 g brewer's yeast,
salt and pepper,
fry oil,
absorbent paper for frying.
Serve four.
Let dissolve the brewer's yeast in lukewarm water.
Add the flour and knead the batter well.
Cover and leave to rest for 10/15 minutes.
Cut the already cooked aubergines into small pieces.
Add salt and pepper into the batter.
Add the aubergine pieces to the batter and mix everything thoroughly.
Cover and let rest 30 minutes.
When the time is right then heat the oil for frying, be careful don't get it to the fuming oil.
Take a spoonful of batter and fry it in hot oil turning it 2 or 3 times.
Remove them from the oil when they are golden brown and place them on absorbent frying paper.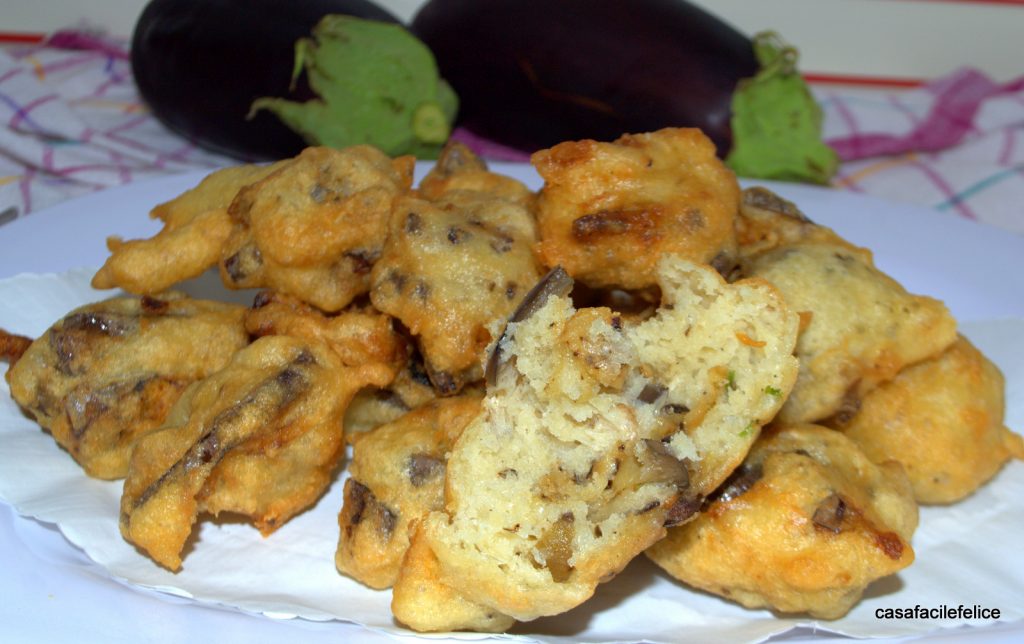 Enjoy.