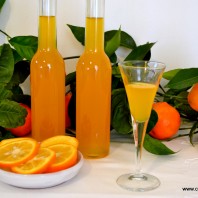 Antonietta
07/05/2018
Sweet liquor, with hot and exotic scents of spices, suitable for tasting, served very cold. Easy recipe that does not require much work, just have to wait for the right time …
If you want here is available  the jelly video recipe of peeled fruits.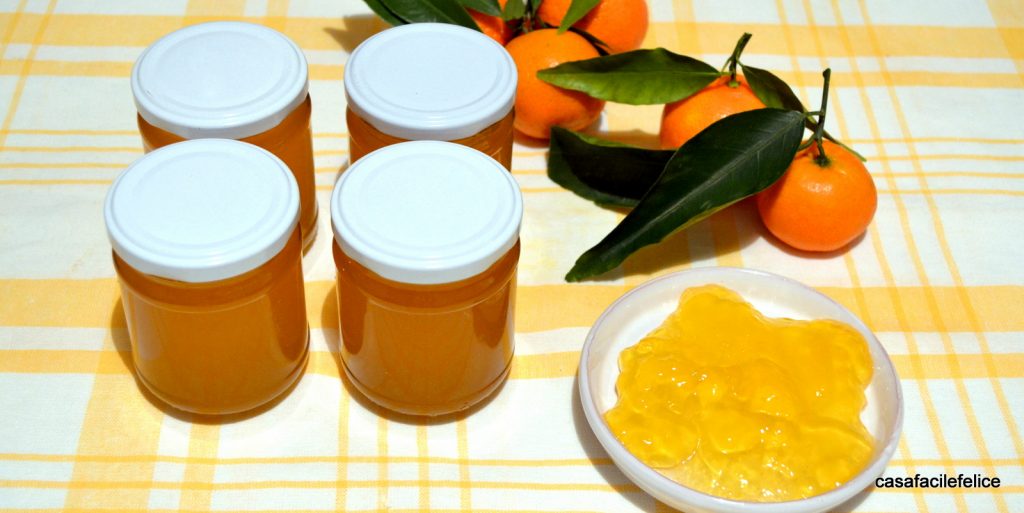 Ingredients:

500 ml alcohol.
500 ml of water,
500 g sugar,
1 nutmeg,
1 cinnamon stick,
1 clove,
8 mandarins,
2 oranges.

Wash and brush the mandarins and oranges.
Peel the fruit with a potato peeler.
Put the skins in a large jar and cover them with 400 ml of alcohol and close the jar with the lid.
Put the cinnamon and the nutmeg and the clove in a jar and cover them with 100 ml remaining alcohol then close the jar with the lid.

Leave to macerate for 20 days.

Shake the jars every 2 days.
After 20 days prepare the syrup with 500 g sugar and 500 ml water, boil slowly!


Add the cold syrup  into jar of mandarin and orange peels and add the spice alcohol after removing the spices.
Leave to mix for 4 days and then filter with a cloth.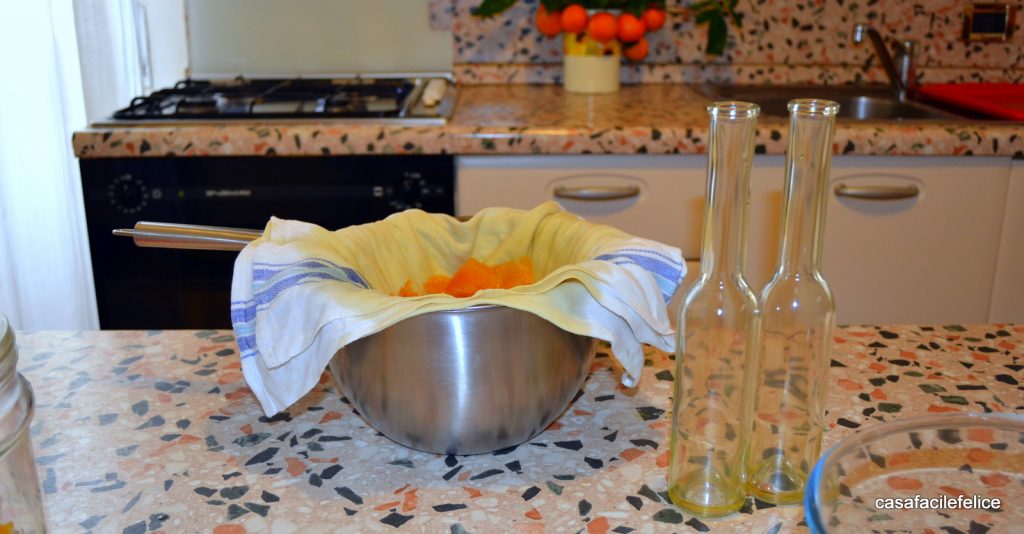 Fill the bottles, close and keep in the freezer before serving.