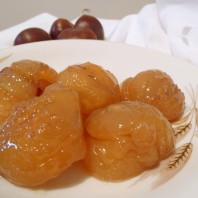 Antonietta
02/08/2019
A difficult but not impossible recipe, it'll be enough to arm yourself by patience and … patience  to make a delicious products. It's necessary very good quality of the chestnuts (such as Marroni Piemontesi from northern Italy or Marroni di Serino from southern Italy or other good ones of your country) to have acceptable result.
Ingredients:
300 g peeled chestnuts,
1 lt water,
250 g sugar, plus 500 g (100 grams every day),
1 lemon juice,
1 steel tray with holes,
1 large pot depending from chestnut size.
Preparation:
Peel the chestnuts and put them in the boiling water taking care that the chestnuts are covered by the water. They are cooked until they can be pierced by a pin (15 or 20 minutes  depending from chestnuts size).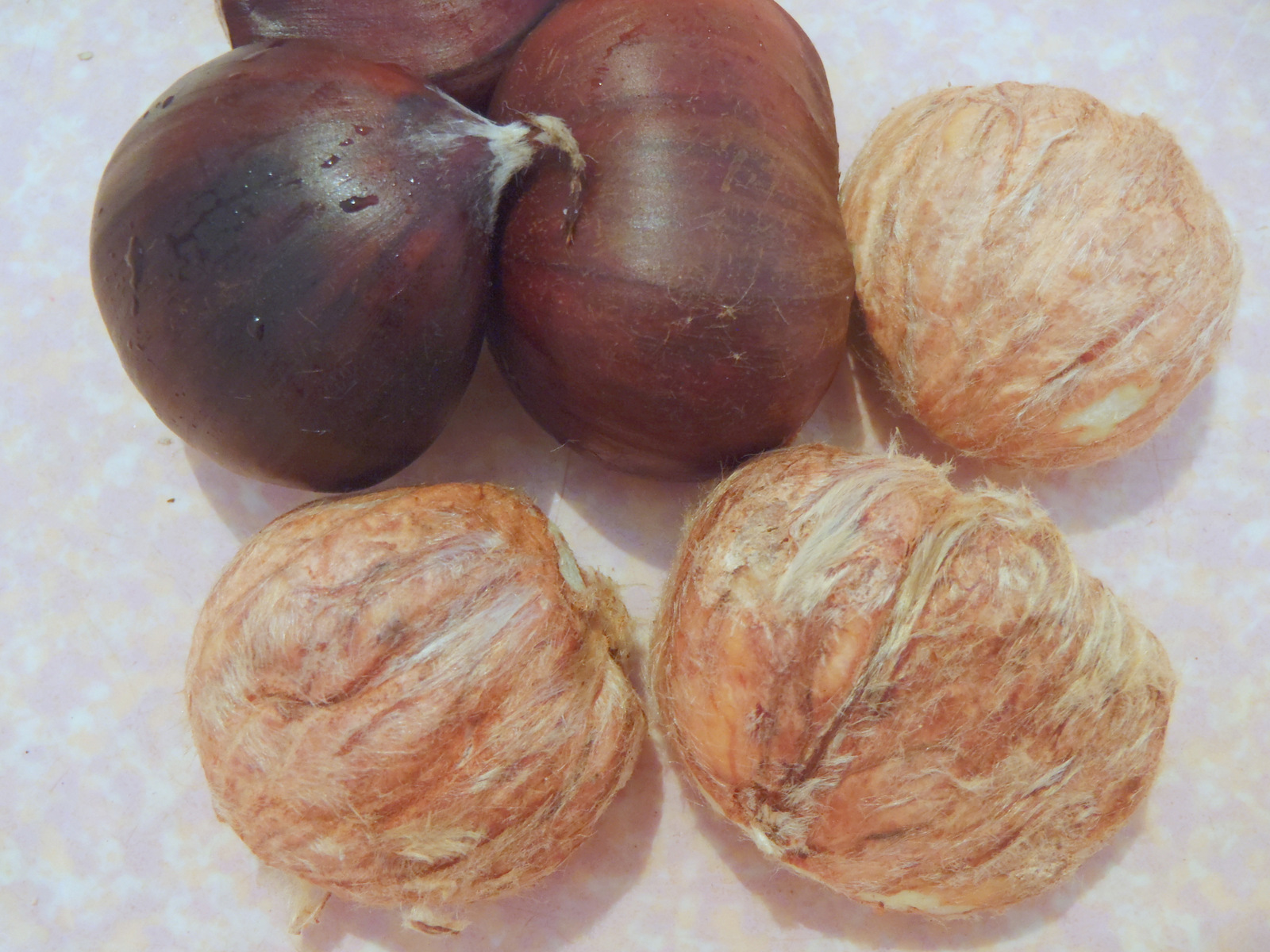 Then remove the reddish membrane and muscles with bamboo skewer when they are still warm, so it will be easier.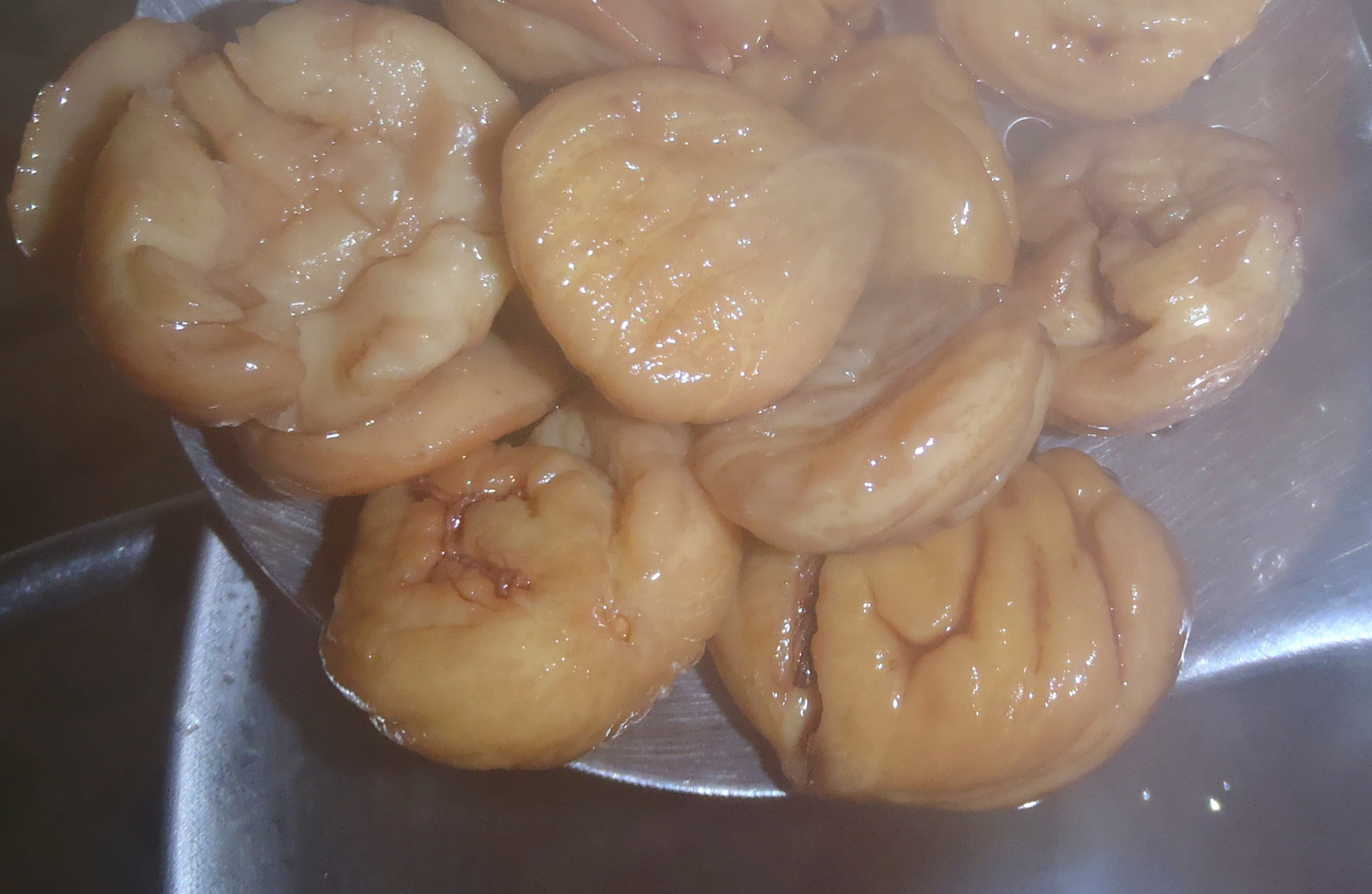 Prepare a syrup with 1 liter of water and 250 grams of sugar, add the juice of 1 lemon and boiling gently for 10 or 13 minutes.

Place the chestnuts on steel tray with holes that can fit in a pot with boiling syrup;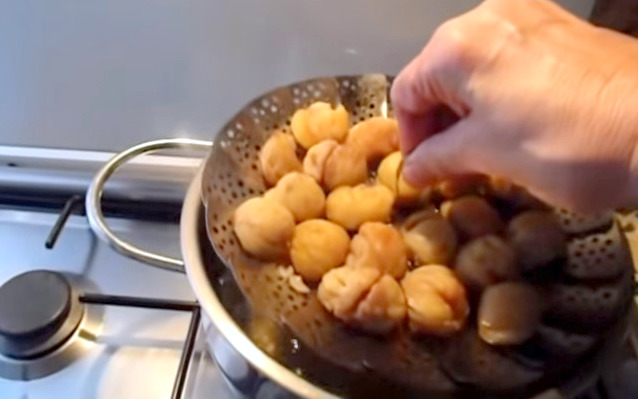 (they must be completely covered) and let the syrup  boiling 1 or 2 minutes, depending of the chestnuts size,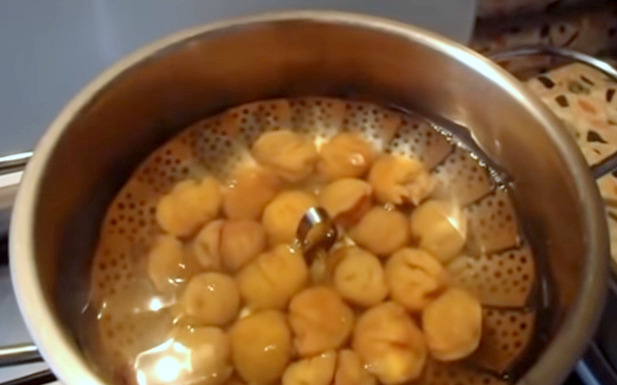 then remove from the flame.
Cover with a lid or cloth and store in a cool and dry place until next day.
After 24 hours, remove the steel tray with the chestnuts from the pot and boil the syrup adding 100 grams of sugar (do this every day for 5 days); then replace the steel tray with the chestnuts in the pot of boiling syrup and put everything back on the flame until it starts boiling again  only for 1 or 2 minutes, depending of the chestnuts size.
You must follow the same steps for five days (from 1 to 5) being careful do not exceed 33° Bx  (pearl syrup) to prevent sugar crystallization.
If the syrup does not cover the chestnuts sufficiently, add other syrup until to covered all very well.
After 5 days the Marrons Glacés are ready.
Put them in a jar, side by side without overlapping, cover with their syrup and close tightly. They will last for a long time.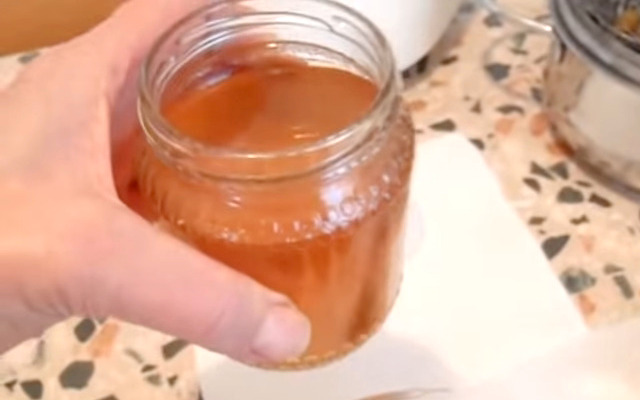 If you want to keep them dry, then at 6th day increase the density of the syrup up to the "small bubble"  (Soft-Ball Stage 39° Bx), if you don't have a Brix scale, heat the syrup for about 5-7 minutes.
Put back the steel tray with the chestnuts in the pot of syrup solution and onto the heat until it starts boiling again for 1 o- 2 minutes. After this time remove all from the syrup and let them drain on the grid until they are cold and dry, then keep them in a tin box, on the baking paper.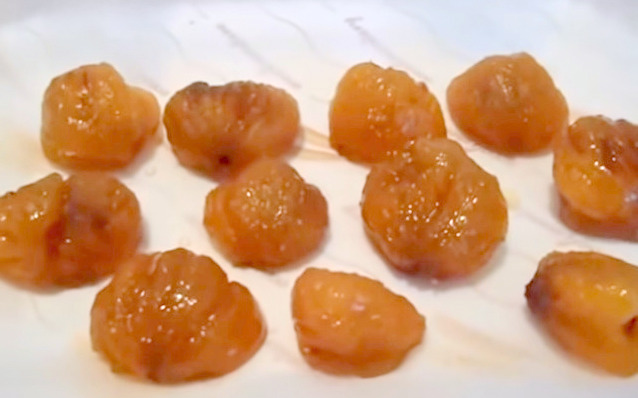 It's recommended to always sterilize the tools used to make preserves and jars used for storing home preparations, to avoid serious health consequences.
The procedures illustrated are valid, safe and personally tested for consumption, is absolutely necessary provided that the health regulations are scrupulously respected for the correct conservation of the home preparations.